Vanitta fashion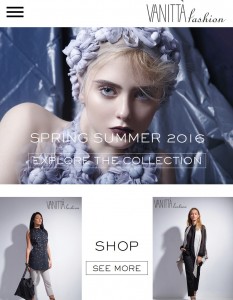 Description
Looking for the woman…
Looking for the intoxication of the world, fragrance of power and passion.
Fragrance of individuality and demand to her… the woman.
The woman in the whole sense of the word, woman from head to heels woman who remains a trail…
This is the woman of Vanitta fashion!
The brand Vanitta with production in Bulgaria is established in 1999, main designer and manager Gergana Petrova.
Gergana works in the sphere of ladies wear.
The vision and the style are suitable with contemporary fashion trends-dynamic, stylish and extravagant.
Collections of Vanitta fashion include: skirts, blouses, dresses, tunics, sets, trousers, cardigans, mantles and purses.
Vote for the project
Vote is not activated